Kosmomatria - Channelings aus dem Schöpfungsraum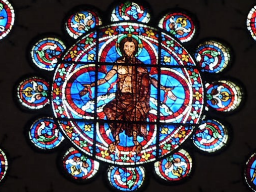 Leiden auf dem spirituellen Weg?
In Body & Soul > Creativity & Inspiration
Video price:

13.00 €

Video duration:

1 hour and 8 minutes

Language:

German
A recording of this webinar is available.
Muss der spirituelle Weg Leiden beinhalten? Sind wir oberflächlich oder egoistisch, wenn wir uns Glück wünschen? Warum sind wir nicht glücklich?
Diese Fragen gibt es in uns und die Geistige Welt hat darauf verschiedene Antworten. Eine Antwort die in einem Webinar gegeben wurde, war, dass wir manchmal in tiefsten leid- und Schmerzerfahrungen tiefe spirituelle Erlebnisse hatten. Es ist zu vergleichen mit z.B. spirituellen Nahtod oder Todeserfahrungen. Es gibt aber auch die Antwort, dass wir er-zogen wurden, uns und unseren Gefühlen keine oder wenig Achtung entgegen zu bringen.
Im Umkehrschluss heisst es auch nicht, dass wir, wenn wir nicht leiden, auf dem richtigen Weg sind.
In diesem Webinar werden wir uns zusammen mit der Geistigen Welt verschiedenen Antwortebenen widmen und natürlich auch der Frage, wie unser spirituelle Weg gelingen kann.

Mehr zu meiner Arbeit:
www.kosmometrie.net

Zur Videoaufnahme:
Durch dieses Webinar haben uns Maria und St. Germain sehr liebevoll begleitet und viele verschiedene Aspekte des Themas zu uns gebracht.