Akademie von Dipl.-Psych. Martin Sebastian Moritz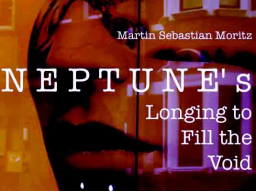 Neptune's Longing to Fill the Void
In Trainings & Workshops > Astrology
Minimal attendance:

5

Video price:

for free

Video duration:

1 hour and 48 minutes

Language:

English
A recording of this webinar is available.
The placement of Neptune in a chart is often the source of our capacity for longing and idealisation.
Deep down in us lies a need to merge with a another person, an ideal, a state of dreamy sensual delight and ecstasy. This can come to us in various forms. We can be devoted to a course, a partner or family member, find great joy in art or travels. Or we can get lost by misusing drugs, becoming the victim of self-deception or running out empty from getting manipulated by other persons or circumstances. In many cases we experience both extremes, which makes Neptunes' realm so very foggy and mysterious. In this webinar we want to explore the reasons for our yearning and why disappointment and deidealisation can drain out all our energy, but can also be a kick to let go of unrealistic demands and expectations.