Akademie von/Academy of Damien Wynne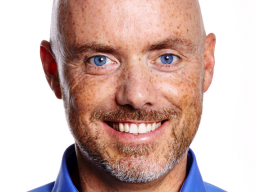 Honouring our Father-aspect/Den Vater-Aspekt ehren
In Body & Soul > Meditation
Video price:

33.00 € incl. VAT

Video duration:

1 hour and 59 minutes

Language:

English
A recording of this webinar is available.
ACHTUNG: Webinar wird auf Englisch gegeben, diesmal keine Übersetzung ins Deutsche!
(Damien spricht ein einfaches, gut verständliches Englisch, einzelne Begriffe können bei Bedarf auch übersetzt werden, aber es wird keine laufende Übersetzung geben)
*******************************************
Honoring the gifts of our parents, inside and outside.
We are - and have - all Fathers and Mothers inside us. If we are blocked with our Father-aspect, we are blocking our ability to birth our visions into our daily lives.
The Father represents us as the Creator in the quantum-field. The father is the seed of our visions.
Often we have low self-esteem or fears, because we feel inadequate or have blockages around our father. And that's what we will bring into our visions and lives.
In this webinar Damien will be focusing on any sabotage, conscious or subconscious, which is related to our childhood, or ancestors or societies belief-systems, which are stored in the memories in our DNA. He will be working with the intention to transform the sabotage, low self-esteem and fears into the ability to visualize the greater version of yourself.

Mother-Webinar will follow on Sunday, 13. May:

To materialize our visions we need to honor our Mother-aspect. Our Mother-Aspect represents when we bring our visions down into our womb, and we carry them until we birth them into the physical form here on Earth. We need both aspects in balance for creativity, prosperity and success in our live.
***********************************
Ehrung der Geschenke unserer Eltern, innen und außen.
Wir alle sind - und haben - Väter und Mütter in uns. Wenn wir in unserem Vater-Aspekt blockiert sind, blockieren wir unsere Fähigkeit, Visionen in unser tägliches Leben zu bringen.
Der Vater repräsentiert uns als den Schöpfer im Quantenfeld. Der Vater ist der Keim unserer Visionen.
Oft haben wir ein geringes Selbstwertgefühl oder Ängste, weil wir uns unzulänglich fühlen oder Blockaden in Bezug auf unseren Vater haben. Und das werden wir auch in unsere Visionen und unser Leben bringen.
In diesem Webinar wird sich Damien auf die Auflösung der Selbst-Sabotage konzentrieren, die bewusst oder unbewusst, in den Erinnerungen unserer DNA gespeichert ist.
Diese alten Programme resultieren aus unserer Kindheit, den Vorfahren oder den Glaubenssystemen der Gesellschaft.
Damien wird mit der Absicht arbeiten, Sabotage, geringes Selbstwertgefühl und Ängste zu transformieren in die Fähigkeit, eine größere Version von sich selbst zu visualisieren.

Webinar zum Mutter-Aspekt wird am Sonntag, 13. Mai folgen:

Um unsere Visionen dann zu verwirklichen, müssen wir unseren Mutteraspekt ehren. Unser Mutter-Aspekt repräsentiert die Fähigkeit, unsere Visionen reifen zu lassen, bis wir sie in die physische Form hier auf der Erde gebären können. Wir brauchen beide Aspekte im Gleichgewicht für Kreativität, Wohlstand und Erfolg in unserem Leben.