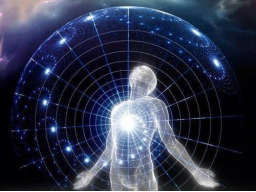 Herzkompetenz - Wie jeder seine ureigene Heilkraft für sich und andere nutzen kann.
In Body & Soul > Health Promotion
Video price:

for free

Video duration:

1 hour and 10 minutes

Language:

German
A recording of this webinar is available.
Tief in unserem Innersten wissen wir bereits: Das Leben hält noch viel mehr für uns bereit und es ist endlich Zeit, das umzusetzen. Es ist eine Tatsache: Die wahre Kraft liegt im Herzzentrum!

Unsere kollektive Identität beruht meist auf falschen Annahmen, die uns stark einschränken. Dieses Webinar wird dich mit Fähigkeiten in Verbindung bringen, die jedem Menschen innewohnt. Es ist wie ein neues Betriebssystem für unseren schöpferischen Geist.

Sobald unsere Herzkraft ins Spiel kommt, erfahren wir den Flow des Daseins. Heilungsprozesse werden beschleunigt und es werden immer größere Dimensionen der Freiheit erlebt. Die neuen Möglichkeiten, die sich hierbei für jeden von uns bieten, warten darauf in unserer Realität Form anzunehmen.