Akademie von/Academy of Damien Wynne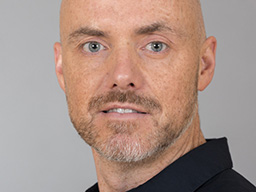 Everything we do not want to look at / Alles, was wir nicht anschauen wollen
In Body & Soul > Meditation
Video price:

22.00 € incl. VAT

Video duration:

1 hour and 59 minutes

Language:

English
A recording of this webinar is available.
Well, that can be a lot and it is only human: we look through the veil of our entire psychoemotionality, in which all our experiences are stored, on the people and circumstances of our lives and can perceive so many good and helpful and indeed some so supportive things only inaccurately. At the same time there are also patterns in us that we do not want or can not look at, because we do not feel them, they have become "normal" to us.

Damien offers us support in this webinar to look at what has been hidden in us so far, he offers us a kind of "psychoemotional breathing spray". This opens the channels to a healthy and balanced breathing in this realization process for our entire system.

7-9 pm, German time

⭐ ⭐ ⭐

Tja, das kann eine Menge sein und es ist auch nur menschlich: Wir schauen durch den Schleier unserer gesamten Psychoemotionalität, in der all unsere Erfahrungen gespeichert sind, auf die Menschen und Umstände unseres Lebens und können so manches Gute und Hilfreiche, ja auch manches nicht so Unterstützende nur ungenau wahrnehmen. Gleichzeitig gibt es auch Muster in uns, die wir gar nicht anschauen wollen oder können, weil wir sie nicht spüren, sie sind uns normal geworden.

Damien bietet uns in diesem Webinar Unterstützung an, das anzuschauen, was uns in uns selber bisher verborgen blieb, er bietet uns sozusagen ein "psychoemotionales Atemspray". Dies öffnet die Kanäle zu einem gesunden und ausgewogenen Durchatmen diesem Erkenntnisprozess für unser gesamtes System.

Das Seminar wird live im Chat übersetzt.