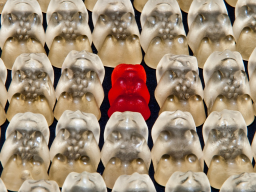 Seelenteiler - wer ist mit dir am Start?
In Trainings & Workshops > Personality Development
Video price:

25.00 € incl. VAT

Video duration:

1 hour and 16 minutes

Language:

German
A recording of this webinar is available.
Es steht fest:

Du bist nicht allein unterwegs auf diesem Planeten.

Es gibt die Beschreibung der Dualseelen, jedoch ist das nicht wirklich alles und aus meinem Wissen heraus wird das Thema halbwissend interpretiert. Ausserdem erstellt sich automatisch die Frage: "Sollte der Mensch mit sich selbst eine Beziehung eingehen?" Antwort: "Na klar - in seinem Inneren. Da sollte er sein bester Freund sein."

Wenn Du tiefer in dieses Wissen eintauchen möchtest, dann lade ich Dich herzlich ein, genau hier Deinen Horizont zu erweitern!

Mach Dich bereit, Deine Begeifens-Welt zu verändern um dann besser mit Deinen Emotionen umzugehen.

Es lediglich eine Frage des Wissens und Begreifens, was uns von (selbstgemachten) Ängsten befreit!