Akademie von/Academy of Damien Wynne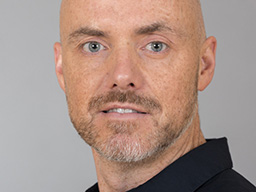 Releasing Yourself from the Chains of Secrecy / Sich von den Ketten der Geheimnisse erlösen
In Body & Soul > Meditation
Video price:

22.00 € incl. VAT

Video duration:

2 hours and 2 minutes

Language:

English
A recording of this webinar is available.
This webinar is dedicated to releasing the burden of family and hidden secrets so we grow stronger for breaking the habit of hiding our truth.

This way we take back our freedom to be ourselves and walk our own path

Damien will be working on the subconscious fields of hiding and on the believe system of protecting people by hiding secrets from them in the genetic memory fields, so we can come into our own power and live fully our joy of life.

7 - 9 pm German time

⭐ ⭐ ⭐ ⭐ ⭐

Dieses Webinar ist der Befreiung von Familiengeheimnissen und familiären Lasten gewidmet, so dass wir selbst stärker werden und mit der Gewohnheit brechen, Wahrheiten zu verheimlichen.

Auf diese Weise können wir unsere eigene Freiheit neu annehmen und unseren eigenen Weg gehen.

Damien wird an unbewussten Feldern arbeiten, an den Programmierungen und Glaubenssystemen im genetischen Erinnerungsfeld, die uns dazu bringen, Geheimnisse für uns zu behalten, weil wir meinen, damit andere Menschen zu schützen. So kommen wir mehr in unsere Kraft und können mehr in der Freude unseres Lebens leben.

Das Webinar wird live im Chat übersetzt.