Kathlin Mareia Kastilan. Berlin.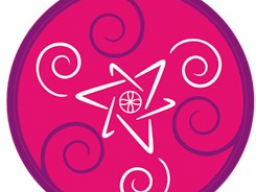 NEU - Entkopplung Deiner Angst und niedrigen Selbst-Wertes von Deinem Geld - MIT VIDEO
In Consultation > Energetic Consultation
Video price:

33.33 € incl. VAT

Video duration:

1 hour and 4 minutes

Language:

German
A recording of this webinar is available.
Melde Dich gern an, auch wenn Du live nicht dabei sein kannst. Das Video wird zeitnah freigeschaltet und steht Dir UNBEGRENZT zur Verfügung.

Herzlich willkommen,
OMAR TA SATT,
NAMASTÈ!

wir befinden uns in einer neuen Zeitschiene, in der sich unendlich schöne Möglichkeiten erfüllen können, wenn wir uns darauf ausrichten. Es ist menschlich, an tiefe Ängste zu gelangen, wenn die bisher scheinbar sicheren Strukturen zerfallen und uns orientierungslos fühlen. Wisse: Deine Seele ist Dein Kompass. Und so möchte ich daran erinnern, dass die geistige Welt uns immer wieder bittet, unsere Wünsche und Visionen unabhängig vom Geld zu verankern.

Über lange Zeit hinweg ist die Menschheit an die Illusion gebunden worden, ein Wohlergehen hänge ausschließlich vom Geld ab. Die ist tief in uns verankert. Wenn wir nicht bewusst und im Vertrauen bleiben, geraten wir schnell in Panik, wenn unser Konto sich "recht übersichtlich" zeigt. Die Angst hierum vernebelt unseren Geist, klar zu handeln.

In diesem Webinar werden Deine Strukturen und (Überlebens)-Ängste, die an das Geld gekoppelt sind, gelöst und in die Heilung gebracht. Deine mentalen Felder werden geklärt. Lichtströme des Vertrauens und der Geborgenheit fließen in Dich ein.


Wie immer freue ich mich, für Dich zu wirken!

Von Lichtherz zu Lichtherz

Kathlin Mareia Kastilan
https://www.bioenergetische-heilarbeit.de


Meine Webinarvorschau:
https://www.sofengo.de/a/29850

Es gelten meine im Profil genannten Hinweise.