Dao-Tha Klangcode Akademie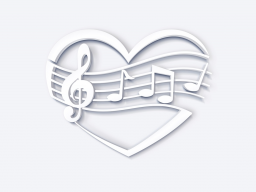 Gruppensession: Free blockages in Meridians and Chakras Blockierungen im Meridian System und den Chakren auflösen
In Body & Soul > Health Promotion
Date:

on request

Language:

German
deutsch s. jeweils weiter unten ... Elisabeth Westermann will be singing Soundcodes for healthy and harmonious working of Meridians and Chacras -
singt Klangcodes für ein harmonisches und gesundes Funktionieren von Meridianen und Chakren.

Soundcodes are short specific melodies, that act like a language, informing body, mind and soul about healthy, harmonious and expanded function on all levels of being.
Klangcodes sind einfache gesungene Tonfolgen, die Körper, Seele und Geist informieren über ein gesundes, harmonisches, erweitertes Funktionieren auf allen Ebenen.

This is a good chance to experience her work! -Dies ist eine gute Gelegenheit, die Klangcode Arbeit kennenzulernen und am eigenen System zu erfahren.