Liebevolle Fernenergiearbeit, Fernkurse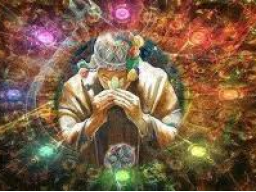 Reagiere auf den Ruf... Es ist an der Zeit ans Feuer zu kommen.

Energie Spirit der Four Winde
verbindet dich mit den Energien der vier Winde der Erde und lenkt positive Energien und Segnungen von Spirit auf dich. Dieses System ist sehr gut geeignet zum Heilen, Manifestieren sowie fur Fuhrung und Aufstieg.
Es hilft dir dabei, dein Inneres Selbst zu erforschen und dich mit deinem Hoheren Selbst zu verbinden, und zwar zum Zwecke der Führung auf bestimmten Gebieten. Meditationen fuhren dich durch Spirit of the four Winds, um Botschaften sowie Segnungen der Nord-, Ost-, Sud- und Westwinde zu erhalten.

Wir treffen uns im Webinarraum um uns zu begrüssen, dann kannst Du es Dir bequem machen wenn Du möchtest.Zeitlgeich werde ich Dich in die Energie Spirit der Four Winds einweihen.

Du erhälst eine Teilnehmerbestättigung die Du unter Dokumente downloaden kannst.
Und ein Zertifkat per Mail.

Herzlichst Namaste Deine Andrea Gebofinia
https://www.chillout-spirit.ch

Diese Einweihung wird außerhalb der Heilkunde angeboten. Bei Ferneinweihungen besteht kein Rechtsanspruch und keine Garantie es fliessen sehr starke Energien, was eine physische und psychische Stabilität voraussetzt !