Fühle das Leben (www.schöpfer.tv)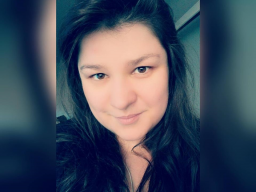 Schöpfer Training ! Lerne in dein Feld zu schreiben!
In Consultation > Energetic Consultation
Video price:

15.00 €

Video duration:

1 hour and 2 minutes

Language:

German
A recording of this webinar is available.
An diesem Abend werden wir eure Schöpferkraft trainieren. Wir werden gemeinsam eure Wünsche in euer Feld hinein schreiben!

Ich werde euch erklären, woran es meistens scheitert, wie ihr eure Ziele erreichen könnt, wie ihr in Felder schreibt und vor allem werden wir klären, wie man mit den dann auftauchenden Blockaden umgehen kann und diese Löschen.

Bitte bringt an diesem Abend also einen konkreten Wunsch mit, den ihr in euer Feld schreiben möchtet :)

Ihr habt natürlich auch die Möglichkeit, konkrete Fragen zu stellen :)

Bitte bereitet einen Wunsch vor (Beispeil neuer Partner, Geld, Liebe, neue Freunde, neuer Beruf, Berufung finden, usw.). Bei dem Thema Gesundheit wird das allgemeine Webinar wohl nicht geeignet sein, da hier ganz konkret erst einmal die Ursachen beseitigt werden müssen, man muss hier genau wissen, was im Feld steht und warum, um dies zu überschreiben.