Akademie von/Academy of Damien Wynne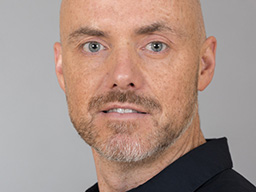 Winter-Solstice / Winter-Sonnenwende
In Body & Soul > Meditation
Video price:

22.00 € incl. VAT

Video duration:

2 hours and 2 minutes

Language:

English
A recording of this webinar is available.
In the Celtic tradition, the year ended with the shortest day of the year: the winter-solstice

People burnt incense all over the house to let go old habits and energies and to prepare for the new year which started on the 6. January.

The 12 nights after Christmas are a phase of the old being exchanged by the new. And this exactly is the topic of this webinar: How to overcome old habits and thought-forms in order to let the new enter into our system, so that we are prepared to start into the New Year.

7 - 9 pm German time

⭐ ⭐ ⭐ ⭐ ⭐

In der keltischen Tradition endete das Jahr mit dem kürzesten Tag des Jahres: der Wintersonnenwende.

Die Leute verbrannten im ganzen Haus Weihrauch, um alte Gewohnheiten und Energien loszulassen und sich auf das neue Jahr vorzubereiten, das am 6. Januar begann.

Die 12 Nächte nach Weihnachten sind eine Phase in der das Alte gegen das Neue ausgetauscht wird. Und genau das ist das Thema dieses Webinars: Wie man alte Gewohnheiten und Gedankenformen überwinden kann, um das Neue in unser System zu bringen, so dass wir bereit sind ins Neue Jahr zu starten.

Liverübersetzung im Chat.