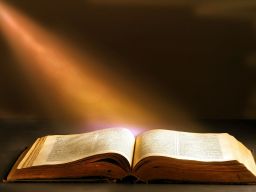 DEUTSCH (IN ENGLISH AVAIL/ READ BELOW): Die Akasha Chronik, auch das Buch des Lebens genannt, ist ein energetischer Abdruck von jedem Denken, Handeln, Emotionen und Erfahrungen, die je in Zeit und Raum stattgefunden haben. Man glaubt, dass die Akasha Chronik seit dem Beginn des Zeit-Raum-Kontinuums existiert.

In einer Lesung der Akasha Chronik/ Soul Realignment ™ werden wir Blockaden, unter anderem auch karmische Blockaden, klären und auflösen. Wir werden Blockaden beseitigen, die nicht mit unserer inneren Wahrheit übereinstimmen; wir erforschen, was unser Seelenursprung ist und welcher Weg auf unsere persönliche Seelenfrequenz ausgerichtet ist, so dass einfachere Strategien und Entscheidungen im Leben getroffen werden können.

Die Sitzung beinhaltet:
- mp3 oder Video Aufnahme der Sitzung
- Energetische Arbeit und Klärung in der Akasha Chronik wird vor und nach der eigentlichen Sitzung durchgeführt
- Die Sitzung selbst, die zwischen 1,25-1,5 Stunden dauern kann
- Ein 21-Tage-Folge-Programm, um den Transformationsprozess zu unterstützen und die Informationen energetisch besser zu integrieren.

WICHTIG!!! BITTE MINDESTENS 24 STD VOR DER SITZUNG FOLGENDE DATEN ZUSCHICKEN
Um Zugang zu Deiner Akash zu haben und die Lesung vorzubereiten, benoetige ich folgende Daten:
- Voller, legaler, jetziger Name
- Name bei Geburt
- Geburtsdatum
- Ort der Geburt
- kurze Intention

Fuer weitere Informationen/ Fragen gerne eine private Nachricht schicken oder auch auf meiner Webseite anschauen: http://danielahoff.org/language/de/akashic-record-lesungen-soul-realignment/
Andere Termine gerne auf Anfrage!

BITTE VORM BUCHEN LESEN:
Wenn Du eine Sitzung oder Lesung mit Daniela Hoff buchst, stimmst Du zu, dass die Techniken, die Daniela Hoff benutzt starke, tiefgehende Energiearbeit sind.
Verschiedene Probleme, zum Beispiel physisch oder emotional, können gemildert werden. Tiefe mystische Erlebnisse können auftreten, sowie lebensverändernde Erkenntnisse.
Aber manchmal können unterdrückte Emotionen oder körperliche Spannungen genügend Energie erhalten, dass sie an die Oberfläche geschoben werden, um damit gelöst werden zu können, und dieser Prozess kann verschiedene emotionale oder körperliche Symptome hervorrufen. Das ist normal und alles Teil des Transformationsprozesses.
Du stimmst zu, persönliche Verantwortung für mögliche physische oder emotionale Symptome zu übernehmen, die als Teil des Arbeitsprozesses entstehen können.
Du stimmst ausserdem zu, persönliche Verantwortung zu übernehmen, wenn es nötig sein sollte medizinische Behandlung aufzusuchen.
Du verstehst, dass Daniela Hoff weder Ärztin noch Psychotherapeutin ist und dass sie weder Medizin noch Psychotherapie ausübt. Obwohl Daniela Hoff möglicherweise über Körperenergetik und Köperbewusstsein, im Bezug auf Krankheit und/ oder psychische Gesundheit spricht, ist das nicht als Ratschlag für jegliche medizinische Vorgehensweise oder psychische Gesundheit gedacht.
Du verstehst und bist damit einverstanden, dass die Energiearbeit keine medizinischen Behandlung oder Beratungen ersetzt.
Du übernehmst die Verantwortung, Daniela Hoff von bekannten körperlichen, emotionalen und geistigen Krankheiten, und Medikamenten, die Du einnimmst, zu unterrichten, die diese Arbeit beeinträchtigen würden und ihr von eventuellen Änderungen im Verlauf der gemeinsamen Arbeit berichten.
Du verstehst, dass Zahlungen für Sitzungen nicht für spezifische, bestimmte Ergebnisse sind, sondern für die Zeit die die Praktizierende mit Dir arbeitet.


ENGLISH: AKASHIC RECORD READING/ SOUL REALIGNMENT®
The Akashic Records or the Book of Life are an energetic imprint of every thought, action, emotion, and experience that has ever occurred in time and space, they are believed to have existed since the beginning of the time space continuum.
Accessing the Akashic Records can be very powerful and healing, because of the knowledge and insight, as well as the very high vibrational and transformative energy, that we receive.
We can clear blockages (including Karmic Blockages) , that do not align with our divine truth and we explore, what our soul origin is, and what path is aligned with our personal soul frequency, so that different choices and strategies in life can be made to ease our journey.
What does a session include?
- Video Recording of the Reading
- Energetic work and clearing in the Akashic Records will be done before and after the actual Soul Realignment session
- the actual session, which can last between 1-1.5 hours
-you receive a 21 day program to help work through the transformational process afterwards.

IMPORTANT!!! PLEASE SEND BELOW INFO AT LEAST 24HRS BEFORE THE SESSION (needed to prepare the session):
- full, legal, present name
- name at birth
- date of birth
- place of birth
- short intention

For more info, please message me or check out my website here: http://danielahoff.org/language/en/akashic-record-readings-soul-realignment/

PLEASE READ BEFORE BOOKING:
When booking a session or reading with Daniela Hoff, you agree, that the techniques used by Daniela Hoff are powerful tools for transformation. Certain problems, either physical or emotional, may be alleviated. Deep mystical experiences can occur, as well as life-change realizations. But sometimes, suppressed emotions or physical tensions may receive enough healing energy to be pushed to surface, so they can be released or resolved, and this process may create various emotional or physical symptoms. It is all part of the process.
You agree to take personal responsibility for whatever physical or emotional symptoms may arise as part of the healing process of receiving treatments with Daniela Hoff, as well as to take responsibility for seeking medical treatment when you perceive it is necessary.
You understand that Daniela Hoff is neither a medical professional nor a psychotherapist and that she is practicing neither medicine nor psychotherapy. Although she may comment on the nature of body energetics and consciousness in relation to disease and mental health, it is understood that these comments are not intended as advice for any course of action for any medical or mental health
issues that you may have. You understand and agree that the Energy Healing treatments do not take the place of medical treatment or evaluations, when needed.
You take responsibility for informing Daniela Hoff of all my known physical, emotional and mental conditions and medications, that would affect this work and will keep her notified of any updates or changes.