Akademie von/Academy of Damien Wynne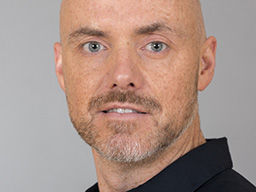 Boundaries & Freedom (Co-Dependency) / Grenzen & Freiheit (Ko-Abhängigkeit)
In Body & Soul > Meditation
Video price:

22.00 € incl. VAT

Video duration:

2 hours and 14 minutes

Language:

English
A recording of this webinar is available.
Webinar mit Damien Wynne zum Thema "Grenzen & Freiheit / Ko-Abhängigkeit" , wird Live im Chat übersetzt

Wir alle schwanken zwischen der Freiheit, die wir uns gerne nehmen möchten und den Grenzen, die uns gesetzt werden; oder andersherum: zwischen den Grenzen, die wir gerne selbst setzen möchten und der Freiheit, die wir anderen in Bezug auf uns selbst gerne gewähren möchten. Selbstverständlich ist es gesund, sich über die Grenzen des Herkömmlichen hinaus auszudehnen und es ist gesund, klare Grenzen zu setzen. Und: es ist natürlich, die Grenzen von sich selbst und anderen anzunehmen. Jedoch: wie unterscheiden wir das eine vom anderen? Oder wie kombinieren wir Freiheit und gesunde Grenzen miteinander?
⭐ ⭐ ⭐

Webinar with Damien Wynne by the topic "Boundaries & Freedom / Co-Dependency" / 7-9 pm German time

We all are staggering between the liberty we want to take and the limits that are set for us in society; or differently: between the limits we would like to set ourselves, and the freedom we would like to grant others in relation to ourselves. It is, of course, healthy to extend beyond the limits of conventionality, and it is healthy to set clear boundaries. And: it is natural to accept the boundaries of oneself and others. However, how do we distinguish one from the other? Or how do we combine freedom and healthy boundaries?