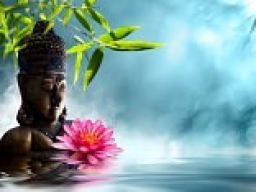 In ancient times people were connected to their soulpower much more. Master Sha releases in his books the 4 power technique to selfheal the mental, emotional, spiritual and physical body and to transform every aspect of your life. Join this webinar to practice and to receive benefit for your health and all your life.

V pradávných dobách byli lidé spojeni se svou vnitřní silou mnohem více. Master Sha ve svých knihách představuje 4 energetické techniky k sebe léčení mentálního, emočního a spirituálního těla a transformaci všech aspektů života. Připojte se k tomuto webináři, abyste se tyto techniky naučili a prospěli svému zdraví a celému životu.

Learn the wisdom to go forward in the era of the soullight.
See the light of the Tao, which is the Source, to transform and nourish your Shen, Qi and Jing with purest frequency and vibration for selfhealing and more. Develop joy, abundance and success. And bring love, peace and harmony to you, your loved ones your family and your community.

Naučte se moudrosti pro vstup do éry vnitřního světla. Uvědomte si Tao světlo, což je Zdroj, které transformuje a vyživuje Shen, Qi a Jing (čteme šen či džing a znamená duše, energie, hmota) nejčistší frekvencí a vibrací pro sebe léčení a mnohem více. Rozviňte radost, hojnost a úspěch. A přineste lásku, mír a harmonii sobě a Vašim milovaným, rodině a Vaší komunitě.

I have the power to heal myself, you have the power to heal yourself, together we have the power to heal the world.
The Webinar is in English with Czech translation.

Mám sílu vyléčit sám sebe, Ty máš sílu vyléčit sám sebe a společně máme sílu vyléčit svět.

Webinář je v angličtině s českým překladem.