Akademie von/Academy of Damien Wynne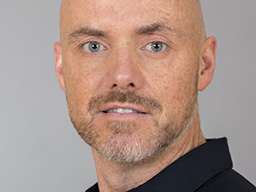 Opening Consciousness by connecting Heart and Pineal-Gland / Bewusstseins-Öffnung durch Verbindung von Herz und Zirbeldrüse
In Body & Soul > Meditation
Video price:

22.00 € incl. VAT

Video duration:

2 hours and 4 minutes

Language:

German
A recording of this webinar is available.
Webinar mit Damien Wynne zum Thema "Bewusstseins-Öffnung durch Verbindung von Herz und Zirbeldrüse" - 19-21 Uhr, wird Live übersetzt.

Hauptsitz der Seele nannte der berühmte Philosoph Descartes die Zirbeldrüse. Sie ist ein kleines Tannenzapfen-förmiges Organ in der Mitte Deines Gehirns, welches Hormone absondert wie Melatonin, Serotonin und DMT (Dimethyltryptamin), auch bekannt als das spirituelle Molekül.
Die Zirbeldrüse, oder auch Epiphyse genannt, reguliert den Schlaf, steuert unsere innere Uhr und erhöht unsere Intuition. Bei Nachlassen ihrer Funktion setzt der physische und psychische Alterungsprozess ein. Auch wird sie mit dem dritten Auge in Verbindung gesetzt. All dies zeigt, trotz ihrer Größe von nur 5-8 mm, die enorme Bedeutung der Zirbeldrüse für unsere körperliche, geistige und spirituelle Gesundheit.

In diesem Webinar werden wir uns bewusst mit unserer Zirbeldrüse beschäftigen, sie mit unserem Herzen verbinden und so unser Bewusstsein öffnen und erweitern.

⭐ ⭐ ⭐

Webinar with Damien Wynne by the topic "Opening Consciousness by connecting Heart and Pineal-Gland" - 7-9 pm am German time.

"The seat of the soul," the famous philosopher Descartes called the pineal gland. It is a small pine cone-shaped organ in the middle of your brain which secretes hormones like melatonin, serotonin and DMT (dimethyltryptamine), also known as the spiritual molecule.
The pineal gland, or epiphysis, regulates sleep, controls our internal clock and increases our intuition. The physical and psychological aging process begins when the function ceases. It is also connected to the third eye. All this shows, despite its size of only 5-8 mm, the enormous importance of the pineal gland for our physical, mental and spiritual health.

In this webinar we will deliberately get in contact with our pineal gland, connect it with our heart, and thus open and expand our awareness.