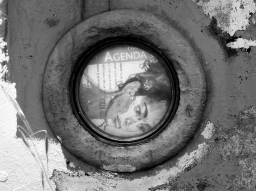 Conscious + Connected: How to de-stress yourself and find your own truth
In Body & Soul > Meditation
Date:

on request

Language:

English
FREE WEBINAR

How often have you had the experience of struggling with yourself? Asking yourself questions such as Who am I? And now? Or maybe you feel you are not able to feel? Or you have felt insignificant, confused, abandoned, abused, unsafe, lonely, or overly responsible? And perhaps you have so many stressful situations going on in your life right now that you wouldnt know where to start? Or you have lost the connection with who you are and you would love to explore your own path of awareness. Finding that peace of mind. Finding what it is you are meant to do and be and identifying that which brings you the greatest happiness in your highest purpose in life.

If you are looking for support in a safe way and for someone to hold space for you in exploring your inner world. If you would like to identify those areas where you may be holding back. If you are looking for ways to feel inspired by something you have never felt before. And feeling uplifted when you gain a new insight that changes your perspective completely. Learning new tools that forever transform you and bring your closer to your authentic self.

In invite you to join me at:

Conscious + Connected
How to de-stress yourself and find your own truth.

It is not about what happened to you and all about how you inhibit the space of what happened to you. There are so many hidden gifts in our subconscious mind, so much wisdom waiting to be shared.
Ill guide you on a journey through your subconscious energy field where youll encounter resistances or resonances of frozen memory fields that well clear and heal. Well do that through deep meditations, visualisations and exercises. When we experience traumas in our lives the memories might be to harsh so we tend to freeze them so we wont feel them anymore. This does not mean that we dont carry them in our energy field anymore. Mostly there are certain triggers in our daily lives that bring us back to that pain and make us behave in a certain unpleasant way.
Youll learn tools that will help you to reconnect with yourself.
Youll become more aware of your patterns, conditioning, programming, blind spots and shadow sides.
Youll learn how it feels to be in your core, fully empowered.
Youll reconnect with your true bliss, reclaiming parts of your soul that you have lost along the way.
Youll become more aware of the family genetics and the impact they still might have in your life.
Youll leave as a different person.
Moreover, it is a great opportunity to meet like-minded people and in finding out that we have so much more in common.
Please register here.