Akademie von/Academy of Damien Wynne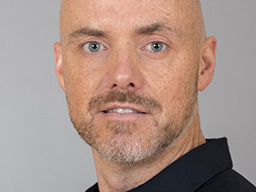 Part1 - Use Sexual Energy as a Creative Force / Teil1 -Sexuelle Energie als kreative Kraft nutzen
In Body & Soul > Meditation
Video price:

22.00 € incl. VAT

Video duration:

3 hours and 3 minutes

Language:

English
A recording of this webinar is available.
Dieses Webinar ist eine Live-Schaltung in das Berliner Intensivwochenende zum Thema:"Sexuelle Energie als kreative Kraft nutzen" mit Damien Wynne.

Dieses Wochenende kann helfen, unsere heilige sexuelle Energie zu nutzen, um Leidenschaft, Lebenskraft und Spaß in unserem Leben zu erschaffen, indem wir die Tore öffnen, um unseren wahren Lebenszweck und freudige Fülle zu leben.

Damiens Arbeit kann eine große Unterstützung sein, um Lebenskraft, echte Verbindung, Freude und grundlegende Stärke in unser Leben und unsere intimen Beziehungen zu bringen; auch in die intime Beziehung mit uns selbst!

Das Wochenende wird live übersetzt.


*** Hinweis ***
Bei einem live mitgeschnittenen Seminar, was zusätzlich als Webinar ausgestrahlt wird, spielen viele Faktoren eine Rolle, die die technische Qualität beeinflussen:

Zum einen die Internet-Verbindung in dem Seminarraum, von dem aus wir senden.
In den meisten Fällen ist diese sehr gut, aber wenn die Internet-Verbindung (aus welchen Gründen auch immer) schwach ist, haben wir darauf keinen Einfluss.

Auch die Internet-Verbindung beim Empfänger, also bei Dir als Webinar-Teilnehmer, spielt eine Rolle. Wir empfehlen deshalb dringend während des Webinars alle anderen Programme auf dem Computer zu schließen, v.a. die, welche auch die Internet-Verbindung nutzen, wie z.B. Skype, Dropbox, Google-Earth, Google-Drive, automatische Email-Programme und so weiter.

Auch das Handy/Smartphone nutzt oft die gleiche WiFi-Verbindung und sollte deshalb am besten auf Flugmodus (oder aus-) geschaltet werden. Auch andere Mitbewohner sollten möglichst nicht dieselbe Internet-Verbindung nutzen.

Außerdem sei nochmals darauf hingewiesen, dass die Video-Aufzeichnung im Preis des Webinars enthalten ist. Diese kann ab dem Folgetag angeschaut werden und ist technisch meist ein wenig besser als die Live-Übertragung.

_________________________________________________


This webinar is a vive session in Berlin by the topic "Use Sexual Energy as a Creative Force" with Damien Wynne

This weekend will help you to use your sacred sexual energy to create passion, life-force and fun in your life by opening the gates to living your true life-purpose and full abundance.

Damiens work can be a big support to bring life-force, real connection, joy and core-strength into your life and intimate relationships; also into the intimate relationship with yourself.

7 - 10 pm german time


*** NOTE ***
At a live-recorded seminar, which is also broadcast as a webinar, many factors play a role that influence the technical quality:
On the one hand the Internet connection in the seminar room, from which we send.
In most cases this is very good, but if the internet connection is weak (for whatever reason), we have no influence on it.
Also the Internet connection at the recipient, meaning you as a webinar participant, also plays a role. We strongly recommend that you close all other programs on the computer during the webinar, esp. the ones which also use the Internet connection, e.g. Skype, Dropbox, Google Earth, Google Drive, automatic email programs and so on.

Also the mobile phone / smartphone often uses the same WiFi connection and should therefore be switched to flight mode (or switched off). Also other roommates should not use the same Internet connection.
In addition, it should be pointed out that the video recording is included in the price of the webinar. This can be viewed from the following day and is technically usually a little better than the live transmission.