Akademie von/Academy of Damien Wynne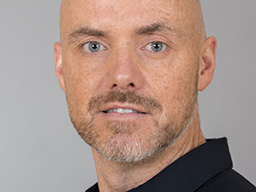 Increasing Self-Worth & Core-Strength/Selbstwertgefühl und Innere Kraft verstärken
Date:

on request

Language:

English
+++++++++ H I N W E I S +++++++++

AUFGRUND TECHNISCHER SCHWIERIGKEITEN BIETEN WIR DIESES VIDEO ZUM HALBEN PREIS von 11,- statt 22,- AN.

SCHLECHTE TONQUALITÄT UND ZUM TEIL KEIN BILD - DAFÜR TON ! ! !

++++++++++++++++++++++++++++++





Dieses Webinar ist eine Live-Schaltung in den offenen Abend zu dem Thema "Selbstwertgefühl und Innere Kraft verstärken mit Light Grids" - mit Damien Wynne in Berlin.

Selbstwert und Innere Kraft sind die wesentlichen Säulen in uns, die uns aufrichten, um sowohl in der spirituellen als auch in der materiellen Welt unseren ureigenen Weg zu gehen und unser volles Potential auszuschöpfen. Damien bietet in diesem Webinar praktische und erlebbare Ansätze und Techniken an, um Konditionierungen und Traumata, die unsere Kernstärke und unser wahres Sein verschleiern, zu bearbeiten und zu lösen. Dabei geht er sanft und kraftvoll zugleich vor, in hohem Respekt vor dem Rhythmus eines jeden einzelnen Teilnehmers.

Damien Wynne ist seit mehr als 20 Jahren als spiritueller Lehrer weltweit tätig und unterstützt Menschen auf ihrem Weg.

19-22 Uhr, wird Live übersetzt


*** Hinweis ***
Bei einem live mitgeschnittenen Seminar, was zusätzlich als Webinar ausgestrahlt wird, spielen viele Faktoren eine Rolle, die die technische Qualität beeinflussen:

Zum einen die Internet-Verbindung in dem Seminarraum, von dem aus wir senden.
In den meisten Fällen ist diese sehr gut, aber wenn die Internet-Verbindung (aus welchen Gründen auch immer) schwach ist, haben wir darauf keinen Einfluss.

Auch die Internet-Verbindung beim Empfänger, also bei Dir als Webinar-Teilnehmer, spielt eine Rolle. Wir empfehlen deshalb dringend während des Webinars alle anderen Programme auf dem Computer zu schließen, v.a. die, welche auch die Internet-Verbindung nutzen, wie z.B. Skype, Dropbox, Google-Earth, Google-Drive, automatische Email-Programme und so weiter.

Auch das Handy/Smartphone nutzt oft die gleiche WiFi-Verbindung und sollte deshalb am besten auf Flugmodus (oder aus-) geschaltet werden. Auch andere Mitbewohner sollten möglichst nicht dieselbe Internet-Verbindung nutzen.

Außerdem sei nochmals darauf hingewiesen, dass die Video-Aufzeichnung im Preis des Webinars enthalten ist. Diese kann ab dem Folgetag angeschaut werden und ist technisch meist ein wenig besser als die Live-Übertragung.
_________________________________________________

This webinar is open evening by the topic "Increasing your Self-Worth & Core-Strength with Light Grids" with Damien Wynne in Berlin.

Self-worth and core strength are essential pillars up-righting us to walk our own path and live our fullest potential in the spiritual and as well in the material world. In this webinar Damien offers practical approaches and techniques which you experience directly to resolve and work with conditioning and trauma masking our core strength and our true being. He works gently and at the same time powerfully in highest respect of the rhythm of every single participant.

Damien is working as spiritual teacher since more than 20 years worldwide and supports people on their path.

7 - 10 pm German time


*** NOTE ***
At a live-recorded seminar, which is also broadcast as a webinar, many factors play a role that influence the technical quality:
On the one hand the Internet connection in the seminar room, from which we send.
In most cases this is very good, but if the internet connection is weak (for whatever reason), we have no influence on it.
Also the Internet connection at the recipient, meaning you as a webinar participant, also plays a role. We strongly recommend that you close all other programs on the computer during the webinar, esp. the ones which also use the Internet connection, e.g. Skype, Dropbox, Google Earth, Google Drive, automatic email programs and so on.

Also the mobile phone / smartphone often uses the same WiFi connection and should therefore be switched to flight mode (or switched off). Also other roommates should not use the same Internet connection.
In addition, it should be pointed out that the video recording is included in the price of the webinar. This can be viewed from the following day and is technically usually a little better than the live transmission.