Akademie von/Academy of Damien Wynne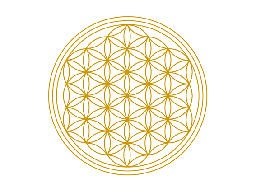 Live in Berlin: Special-Seminar - LightGrids meets Carlos Paz / Live in Berlin - Sonder-Seminar: LightGrids trifft Carlos Paz
In Body & Soul > Meditation
Video price:

11.00 € incl. VAT

Video duration:

4 hours and 18 minutes

Language:

English
A recording of this webinar is available.
Dieses Webinar ist eine Live-Schaltung in das Berliner Sonderseminar
ACHTUNG: SCHLECHTE TON_QUALITÄT, drum haben wir das Webinar verbilligt von ursprünglich 33 Euro auf 11 Euro.

Die Synergie, die Damien Wynne und Carlos Paz hier gemeinsam entwickeln, basiert auf der komplementären Arbeit der Light Grids-Methoden und den Strukturen der Anthropologie, im Speziellen des Biomagnetismus als Werkzeug zur Erreichung der Heilungsprozesse des:

- Körpers, als Organismus, der sich mit Millionen von Mikroorganismen wie Viren, Bakterien, Pilzen und Parasiten beschäftigt,

- und des Geistes, die Bereiche der mentalen Ordnung und die multidimensionalen Zustände,

- und der Seele, mit den inneren Welten und den universellen Phänomenen.

Das Wochenende wird live übersetzt.

************

This webinar is a live special-seminar in Berlin
ATTENTION: SOUND-QUALITY NOT SO GOOD, that's why we lowered the price of this webinar to 11 Euro (originally 33 Euro).

Ancient Mexican Wisdom and Biomagnetism Connects with Light Grids.

The synergy that Damien Wynne and Carlos Paz develop together here is based on the complementary work of the Light Grids-methods and the structures of anthropology, in particular of bio-magnetism as a tool for the healing processes of:

- the body, as an organism, which deals with millions of microorganisms like viruses, bacteria, fungi and parasites,

- and the mind, the realms of the mental order and the multidimensional states,

- and the soul, with the internal worlds and the universal phenomena.