Akademie von/Academy of Damien Wynne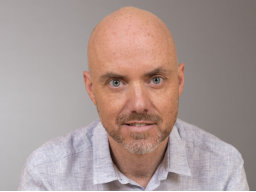 Money/Business/Success-webinar/ Geld-, Berufs-, und Erfolgs-Webinar
In Body & Soul > Creativity & Inspiration
Video price:

22.00 € incl. VAT

Video duration:

2 hours and 8 minutes

Language:

English
A recording of this webinar is available.
Dieses Geld-, Berufs-, und Erfolgs-Webinar konzentriert sich auf: Entfernen von Blockaden bezüglich Geld und Reichtum, genetische Probleme mit Geld, Eintritt in den Raum der Fülle, des Wohlstands und des Reichtums. Entfernen von Erfolgs-Blockaden, Angst vorm Scheitern oder auch Ängste vor Erfolg.
Es ist nicht zwingend notwendig, aber wir empfehlen vorher das Webinar/Video "Claiming your Divine Self" zu besuchen, als Vorbereitung auf das heutige Webinar. Denn erst, wenn Du im tiefsten Inneren Dein göttliches Selbst für Dich beanspruchst, kannst Du Dein Leben hier auf Erden wahrhaft erfolgreich gestalten.
Das Webinar wird übersetzt.
******************************
This money/business/success webinar will focus on: removing blocks to money, genetic issues with money, stepping into the space of abundance, prosperity and wealth. Removing blocks to success, fears of failure or even fears of success. stepping into a space of unlimited success. It is not mandatory, but we recommend to visit the Webinar / Video "Claiming your Divine Self", as a preparation for today's webinar. For only when you deeply claim your divine self, can you make your life here on earth truly successful.