Akademie von/Academy of Damien Wynne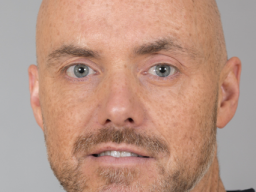 1. Claiming your Divine Self/Beanspruche dein göttliches Selbst
In Body & Soul > Meditation
Video price:

22.00 € incl. VAT

Video duration:

2 hours and 16 minutes

Language:

English
A recording of this webinar is available.
Wir werden uns darauf konzentrieren, die Blockaden zu entfernen, die dich in Deiner Angst und Kleinheit verwurzelt halten, und die das versteckten, wer du wirklich bist und warum du hier auf der Erde bist. Verbinde dich mit deiner höchsten Schwingung, deinem höchsten Selbst und deiner Mission im Leben. Betrete den Raum Deines echten, reinen, göttlichen Selbst und wisse, dass Du genau dort bist, wo Du sein sollst.
Dieses Webinar ist eine Vorbereitung auf das morgige. (Nicht zwingend, aber wir empfehlen es.) Denn erst, wenn Du im tiefsten Inneren Dein göttliches Selbst für Dich beanspruchst, kannst Du Dein Leben hier auf Erden wahrhaft erfolgreich gestalten.
Das Webinar wird übersetzt.
**********************
This will focus on: removing any blocks that keep you rooted in smallness, rooted in fear, and that keep you hiding who you truly are and why you are here on the earth. Re-connecting you to your highest vibration, your highest self, and your mission in life. stepping into a space of genuine, purely, divinely you, and knowing with peace that you are exactly where you are meant to be.
This webinar is a preparation for tomorrow. (Not mandatory, but we recommend it.)
For only when you deeply desire your divine self for yourself, can you make your life here on earth truly successful.