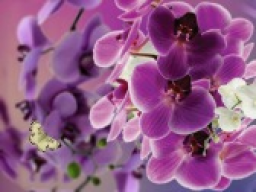 Transformation und Blockadenlösung von alter Energie!
In Body & Soul > Anxiety & Stress Management
Price:

22.22 €

Number of participants:

maximum 15

Video price:

22.22 €

Language:

German
A recording of this webinar is available.
Wir tragen oft unverarbeitete Erlebnisse und somit gestaute Gefühle aber auch Schocks in unserem Energiefeld mit.

Was macht das mit uns?

Unser Energiefeld verfällt in eine Art Starre, wir haben das Gefühl nichts geht mehr und wir sind auch nicht frei, neues in unser Leben zu lassen.

In diesem Webinar wird mit Hilfe der Engel Engel, insbesondere mit Erzengel Zadkiel aber auch mit Meister Saint Germain dein Energiefeld wieder geklärt, gereinigt und transformiert. Weiters wird auch mit der Matrix-Welle gearbeitet!

Transformation bedeutet Umwandlung, das heißt die blockierenden Energien werden in lichte, kraftbringende und somit lebensbejahende Energien gewandelt, so dass du bereit und befreit bist kraftvoll weiterzugehen.

*** FRIEDEN SEI STILLE UND WISSE ICH BIN ***

Ich weise darauf hin, dass dieses Webinar nicht den Besuch beim Arzt, Heilpraktiker oder Psychotherapeuten ersetzt. Bei gesundheitlichen Problemen wende dich bitte an einen Arzt deines Vertrauens.