Akademie von/Academy of Damien Wynne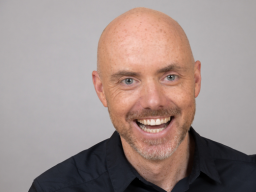 Intimität - Sexualität - Erotik / Webinar mit/with Damien Wynne Part 1
In Body & Soul > Meditation
Video price:

22.00 € incl. VAT

Video duration:

2 hours and 16 minutes

Language:

English
A recording of this webinar is available.
Webinar/Meditation mit/with Damien Wynne Part 1

Erfüllung in Körperlichkeit, Intimität, Sexualität und Erotik: Was wünsche ich mir wirklich? Wie kann ich wirkliche tiefe Verbindung in der Sexualität mit meinem Partner erleben und leben? Welche Konditionierungen in Bezug auf ein erfülltes Liebesleben trage ich mir? Wie frei stehe ich selbst zu meinem eigenen Körper und seinen Bedürfnissen? Wie kann ich vollständig in die heilige, sexuelle Vereinigung mit mir selbst und meinem Partner erwachen?

Das heutige und morgige Seminar bauen aufeinander auf, können aber auch einzeln besucht werden.

Fulfillment with my body, in intimity, sexuality and erotic: What do I really wish? How can I experience and live a deep connection in sexuality with my partner? Which conditioning with regard to a fulfilled lovelife do I have in me? How free am I with my own body and its needs? How can I awake into a sacred sexual union with myself and my partner?

This is a series of 2 webinars, which will be a successive process to go deeper and deeper.
These webinars can be visited as a package or only one of them. Both will be different and yet they correlate.

In der Chat-Leiste wird es eine mitlaufende deutsche Übersetzung geben.