Kathlin Mareia Kastilan. Berlin.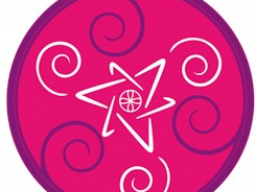 ENTLASSE DEINE FALSCHEN INNEREN BESCHÜTZER - ***MIT VIDEO***
In Consultation > Energetic Consultation
Video price:

29.00 € incl. VAT

Video duration:

1 hour and 3 minutes

Language:

German
A recording of this webinar is available.
Herzlich willkommen,
OMAR TA SATT,
NAMASTÈ!

In der jetzigen Zeitqualität - Winter 2017/2018 mit den einfließenden Lichtströmen werden mentale Felder bereinigt und weiter ursprünglich-göttliche Fähigkeiten aktiviert. Vielleicht spürst Du dies an Deiner zunehmenden Sensitivität, Deiner stärkeren Intuition und auch in einem (evtl.) zunehmendem Vertrauen.

Möglicherweise kannst Du nicht förderliche Gedankenstrukturen hinsichtlich Deines Selbstwertes wahrnehmen.

Wisse, dass dies nicht Deinem göttlichen Kern entspricht! Diese Strukturen haben uns bisher vor realen oder scheinbaren Gefahren bewahrt. Jedoch möchte Deine Seele weitergehen... Innere Zerrissenheit führt zu Stimmungsschwankungen und zu Müdigkeit.

Diese intensive Bereinigung mit lemurischen Energien kann Dich unterstützen, Dich mit viel mehr Freude und Klarheit zu spüren und weiter Deinen Seelenweg zu gehen.

Achte auf Deine Gedanken und überprüfe, was sie Dir momentan erzählen!

Im heutigen Webinar abend erhältst Du eine kraftvolle Tiefenreinigung und Neuausrichtung!

Herzlichst,
Kathlin Mareia
https://www.bioenergetische-heilarbeit.de/

Meine Vorschau:
https://www.sofengo.de/a/29850

Bitte beachte meine Hinweise im Profil - vielen Dank.