Akademie von Florence Zumbihl, Mediale Therapeutin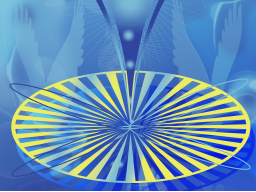 Hast Du den Mut, Deine Komfortzone zu verlassen? Und in Dich selbst zu investieren?

Die Trauma Auflösung (Trauma Release) mit dem Wheel of Light® ist eine tiefgehende Methode, welche mir durch meine Verbundenheit mit dem Emerald Heart Light® und dem Wheel of Light® übermittelt wurde.
Dabei werden Prägungen, Muster sowie auch Blockaden nachhaltig gelöst, welche unsere Seele übernommen hat, während wir als Embryo/Fötus im Mutterleib waren. Die Prägungen aus der normalerweise 9 Monate andauernden Schwangerschaft von der Befruchtung bis zur Geburt wirkt sich nachhaltig auf unser Leben aus.

Drehst Du Dich manchmal im Kreis und kommst nicht richtig vorwärts? Dann kann es sein, dass es unbewusste Verhaltensweisen sind, welche Du von den Eltern übernommen hast.

Es geschieht immer dies, was geschehen darf.

Foto. Wheel of Light®, Copyright Florence Zumbihl, Schweiz & David Ashworth, UK

Bitte beachten: Diese Behandlungsmethode ist weder wissenschaftlich noch schulmedizinisch anerkannt. Meine angebotenen Behandlungsmethoden ersetzen weder eine ärztliche Untersuchung noch eine ärztliche Behandlung.