Akademie von Astrid Obersteiner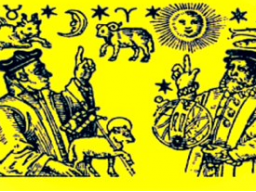 Psychologische Astrologie Teil 18/24 "Prognose"
In Trainings & Workshops > Astrology
Video price:

25.00 € incl. VAT

Video duration:

2 hours and 16 minutes

Language:

German
A recording of this webinar is available.
GRUNDLAGENSTUDIUM in 24 Teilen

"Prognosetechnik"


Astrologie für Freunde, Neulinge, Interessierte, Neugierige und solche die wissen möchten, was sich genau hinter den Konstellationen des eigenen Geburtshoroskop verbirgt. Sie lernen Astrologie anhand Ihres eigenen Geburtshoroskops.

Sie erhalten in den nun folgenden Reihen der Astroschule - Selbstcoaching wertvolle Informationen, wie man aus seinem angeborenen Potential das Beste herausholen kann, wie man mit seinen Talenten seine Ziele mit Leichtigkeit erreichen kann.

Grundlagenstudium in 24 Teilen

Die Liebe im Horoskop

In diesem Webinar lernen Sie interessantes zur Geschichte der Astrologie, eine kleine Technikkunde bleibt nicht erspart, in der Rubrik "Der Tierkreis erklärt sich selbst" stellt sich eine Einführung in die Welt des astrologischen Denkens vor, weiter geht es zu den Beschreibungen der Planeten und Häuser.