Akademie von Astrid Obersteiner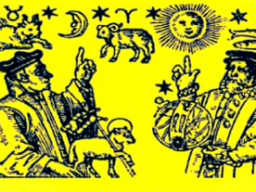 Psych. Astrologie Teil 17/24 "Pluto"
In Trainings & Workshops > Astrology
Language:

German

Video price:

25.00 € incl. VAT

Video duration:

1 hour and 52 minutes
A recording of this webinar is available.
GRUNDLAGENSTUDIUM in 24 Teilen

Pluto Die skorpionische Wesenskraft im Menschen

Es entstehen helle und dunkle Bilder

Auf das menschliche Gebiet übertragen, führen plutonischen Eigenschaften im astrologischen Sinne zu großen Erfolgen, wenn die Bildern, die sich vor unserem geistigen Auge entwickeln, erst einmal klar durchdacht und mit folgenden Fragen geprüft werden: Woher kommen diese Bilder? Was ist mein tatsächliches, seelisches Verlangen? Was sagt mir mein Instinkt, meine innere Stimme (Haus 4 )? Kann ich Vertrauen in mich haben? Ist das, was ich mir nun vorstelle gut und richtig? Zeigen die Bilder Eifersucht oder Gier; etwas, das man nicht wahrhaben möchte, oder sind sie wohlmöglich von einem tiefen Trieb, der sich verselbständigen könnte unterwandert? All diese Fragen müssen wir uns stellen, um die plutonischen Kräfte richtig zu deuten. Es handelt sich quasi um eine interne Ermittlung der Seelenbilder.



Astrologie für Freunde, Neulinge, Interessierte, Neugierige und solche die wissen möchten, was sich genau hinter den Konstellationen des eigenen Geburtshoroskop verbirgt. Sie lernen Astrologie anhand Ihres eigenen Geburtshoroskops.

Sie erhalten in den nun folgenden Reihen der Astroschule - Selbstcoaching wertvolle Informationen, wie man aus seinem angeborenen Potential das Beste herausholen kann, wie man mit seinen Talenten seine Ziele mit Leichtigkeit erreichen kann.

Grundlagenstudium in 24 Teilen

Die Liebe im Horoskop

In diesem Webinar lernen Sie interessantes zur Geschichte der Astrologie, eine kleine Technikkunde bleibt nicht erspart, in der Rubrik "Der Tierkreis erklärt sich selbst" stellt sich eine Einführung in die Welt des astrologischen Denkens vor, weiter geht es zu den Beschreibungen der Planeten und Häuser.