Akademie von/Academy of Damien Wynne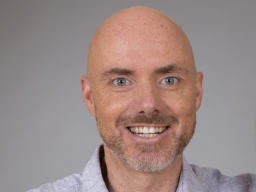 World-Peace/WeltFrieden: Part 4 * using the outside-reflections to go inside/die Welt-Ereignisse nutzen um nach innen zu schauen
In Body & Soul > Meditation
Video price:

22.00 € incl. VAT

Video duration:

2 hours and 12 minutes

Language:

English
A recording of this webinar is available.
This will be a series of webinars using the outside-reflections to go inside.

With all the turmoil and fear in the world and all the unconscious actions, which are showing all the shadow-parts, lets use this golden opportunity to go deep into our own subconscious fields to shine the lights on all the shadow-sides of you to bring total awareness into the now, which will help to transform the world-topics which are happening around us at the moment.

Lets go inside to help the world-consciousness to transform by taking full self-responsibility on our own actions, to bring a deeper level of awareness into our own daily life.

This is a series of 4 webinars, which will be a successive process to go deeper and deeper.
These webinars can be visited as a package or only one or two or three of them. Each one of them will be different and yet they correlate.
********************************************
Dies ist eine Serie von Webinaren, die ganz bewusst die äußeren Geschehnisse nutzt, um tief nach innen zu schauen.

Lasst uns die Umwälzungen, die Angst und all die unbewussten Handlungen im außen so sehen, dass sie uns die Schattenseiten zeigen und diese als goldene Chance nutzen, tief in unsere unbewussten Felder zu gehen. So können wir all unsere Schattenseiten mit dem Licht der vollkommenen Bewusstheit im jetzt beleuchten. Dies wird helfen, die weltweiten Themen, die sich im Moment zeigen, zu transformieren.

Lasst uns nach innen schauen um zu helfen, das Bewusstsein in der Welt zu transformieren indem wir vollständige Eigenverantwortung für unsere eigenen Handlungen übernehmen, um so eine tiefere Ebene der Achtsamkeit in unserem täglichen Leben zu erfahren.

Dies ist eine Serie von 4 Webinaren, die einen fortschreitenden Prozess des Tiefer-Gehens unterstützt. Sie können komplett oder einzeln gebucht werden, alle Webinare werden unterschiedlich sein und doch aufeinander aufbauen.

Die Webinare finden statt in Englischer Sprache mit deutscher Übersetzung im mitlaufenden Text.