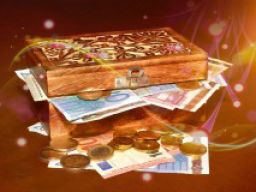 Blockadenlösung und Neuausrichtung in Bezug auf Geld!
In Consultation > Energetic Consultation
Video price:

29.99 €

Video duration:

1 hour and 41 minutes

Language:

German
A recording of this webinar is available.
Worum geht es in diesem Webinar?

Es geht darum, dass tiefliegende Blockaden mit Hilfe der Engel aber auch der Matrix-Welle in Bezug auf Reichtum, Fülle, Geld gelöst werden.

In diesem Webinar ist vorgesehen, dass alte Gelübde, Schwüre, Eide, Flüche mit Hilfe der Engel erlöst werden.

Es geht auch ganz entscheidend darum, dass du erkennst und erfühlst, dass du niemals einer Trennung unterliegst und somit auch nicht der Trennung des Reichtums und wie er sich in dieser Welt äußert, eben in Form von Geld.

Dies ist ein sehr intensives Webinar wo sich energetische Blockaden lösen.

Sinnvoll ist es, dass du dir VOR dem Webinar bewusst machst, welches Glaubenssystem du in Bezug auf Geld hast?

Zum Beispiel:

Wie denkst du über Menschen die Geld haben?
Bist du wirklich überzeugt, dass Geld dir zusteht, wenn nein, warum nicht?

Und bekräftige bereits VOR dem Webinar, dass du BEREIT bist ALLE hinderlichen Blockaden zu lösen und BEREIT bist jetzt Fülle zu empfangen und auch zu erhalten. Die Engel werden dann schon im Vorfeld mit dir arbeiten :-)

Lass dich auf dieses Abenteuer ein, du wirst erstaunt sein, welchen Reichtum du in dir trägst!

Achtung - schnell anmelden, diese Webinar hat limitierte Teilnehmerzahl!

Ich freue mich auf dich!