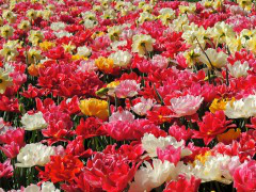 Heiße dich selbst willkommen!
In Body & Soul > Creativity & Inspiration
Video price:

19.00 €

Video duration:

1 hour and 18 minutes

Language:

German
A recording of this webinar is available.
Was gibt es schöneres, als dich selbst zu feiern, dich selbst willkommen zu heißen, dort zu vergeben, wo Verletzung geschehen ist und dich einfach nur zu freuen, dass du hier bist?

Lass dich in diesem Webinar auf dich selbst ein, lerne zu verstehen und auch zu erfühlen, dass es gewisse Lektionen im menschlichen Entwicklungszyklus gibt, die dazu dienen, die eigene Kraft zu erkennen und auch anzunehmen.

Dieses Webinar ist gegliedert in 3 Teile, den Weg der Bewusstwerdung, die Arbeit mit der Matrix-Welle und einer Meditation, damit du dich voll und ganz willkommen heißen kannst.

Lass dich auf dieses Abenteuer ein und fühle dich danach wie neu geboren.

Ich freue mich auf dich!