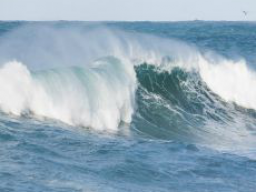 Die Matrix-Welle bewegt - Ich lasse meine Süchte los!
In Trainings & Workshops > Energetic Consultation
Video price:

30.00 €

Video duration:

1 hour and 21 minutes

Language:

German
A recording of this webinar is available.
Viele sind damit konfrontiert mit dem Thema Sucht. Sucht in Form von Zigaretten, Alkohol, Esssucht, Arbeitssucht, Sucht nach Sauberkeit,...

Aber warum ist das so?
Warum vernebeln wir uns?
Was such-en wir tatsächlich?

In diesem Webinar unterstütze ich dich mit der Matrix-Welle, blockierende Themen in Bezug auf Süchte werden gelöst und bewusst gemacht, so dass es dir leichter fällt deine Schritte in ein be-freites Leben zu gehen.

Dieses Webinar hat begrenzte Teilnehmeranzahl, so dass intensiv mit der Matrix-Welle gearbeitet werden kann.

Ich freue mich auf dich!!!