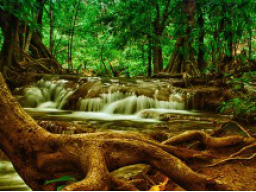 Vertrauen ist deine Basis!
In Body & Soul > Creativity & Inspiration
Video price:

25.00 €

Video duration:

1 hour and 43 minutes

Language:

German
A recording of this webinar is available.
Vertrauen ist ein großes Wort aber haben wir das wirklich immer?

Wenn du voll Vertrauen bist, dann bist du absolut im Fluss.

Was macht vertrauen eigentlich so schwierig? In erster Linie Erfahrungen die nicht in uns geheilt sind, ein Mangel an positiven Denken und letztlich das Vertrauen in deine eigene Kraft.

Es gibt 2. wichtige Hauptchakren um fest und verwurzelt im Leben zu stehen. Das Basischakra und das Sakralchakra, beide sind im unteren Bereich deiner Wirbelsäule angesiedelt und sie bilden in der geheilten Schwingung dein festes Standbein um Erfolg, Reichtum und Gesundheit anzuziehen.

In diesem Webinar erfährst du, wie du deine Basis stärken kannst, wie du dein Unterbewusstsein umprogrammierst und deine Seele - die direkt mit Gott verbunden ist - ans Ruder lässt.

Es wird mit der Matrix-Welle gearbeitet, deine Chakren werden gereinigt und geklärt und du bekommst Vertrauen in deine eigene Kraft.

Ich freue mich auf dich!