FSMoSophische Akademie von Guru MIR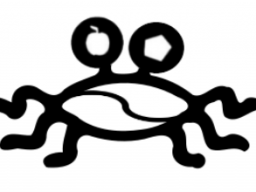 FSMoPathische Heilung
In Body & Soul > Health Promotion
Language:

German

Number of participants:

maximum 10

Minimal attendance:

2

Application deadline:

1 hour before the start

Price:

for free
Thursday, 2nd Mar 2017, 09:20 am - 09:50 am
(GMT +01:00)
The minimum amount of participants is not reached yet!
Namaste, Hail Eris und Ramen, geehrte Teilnehmer!

Ich meinem ersten Heiligen Seminar stelle ich Euch die ganzheitliche FSMoPathie (http://FSMoSophica.org/FSMoPathie) vor. Sie ist eine der Homöopathie gleichwertige Heilsmethode, doch beruht sie auf moderneren spirituellen Grundfesten.

FSMoPathische Medikamente wirken so gut wie homöopathische, sind aber viel billiger und sollten in Zukunft auch in der Apotheke zu finden sein.

Ramen.