Lenormand Akademie von Susanne Kiepe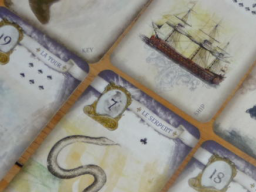 Karma auf einen Blick TEIL 1...Wer war ich früher, was habe ich mitgebracht?
In Trainings & Workshops > Tarot & Cartomancy
Video price:

for free

Video duration:

1 hour and 14 minutes

Language:

German
A recording of this webinar is available.
In diesem Webinar stelle ich eine Karmalegung vor, die uns auf einen Blick zeigt, welches Leben wir gelebt haben was heute noch relevant ist. Welches Karma habe ich mitgebracht, welche Lernaufgabe liegt vor mir, wo und wie habe ich gelebt.

Diese Legung unterscheidet sich von der bereits vorgestellten großen Karmalegung. Im Gegensatz zu ihr, arbeiten wir hier nur mit wenigen Karten die aber dennoch eine sehr tiefe Aussage treffen und den Blick auf das Wesentliche legen.

Diese Webinar findet wieder in 2 TEILEN statt. Der praktische 1 Teil zeigt und erklärt die Karmalegung, im 2 Teil bekommt jeder Teilnehmer seine persönliche Karmalegung. Daher ist die Teilnehmerzahl nur begrenzt.