Akademie von Silvia Maria Engl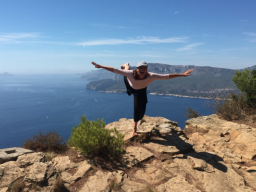 Bye bye Ego - hallo Glück! - "Eigener Weg, eigene Lebensfreude!"
In Body & Soul > Creativity & Inspiration
Video price:

for free

Video duration:

1 hour and 13 minutes

Language:

German
A recording of this webinar is available.
Die monatliche, kostenfreie Webinarreihe im November!
Dieses Mal beschäftigen wir uns mit dem eigenen Weg, der ja nicht immer der ist, den wir gehen. Und damit entfernen wir uns von echter Lebensfreude anstatt auf sie zuzugehen.

Was bedeutet "eigener Weg"? Inwiefern gehe ich vielleicht gar nicht meinen, sondern den anderer? Wie kann ich das ändern? Was macht MICH glücklich?

Ich freue mich auf alle Teilnehmer! Lasst uns gemeinsam ein Stück authentischer werden an diesem Abend!