Lenormand Akademie von Susanne Kiepe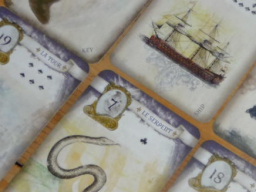 Samhain Legung TEIL 1 + TEIL 2, theoretischer und praktischer Teil...Das Silvester der Kelten, der Raum zwischen alt und neu....
In Trainings & Workshops > Tarot & Cartomancy
Language:

German

Video price:

12.00 € incl. VAT

Video duration:

1 hour and 46 minutes
A recording of this webinar is available.
Samhain ist das Silvester der Kelten und steht für den Raum zwischen alt und neu. Die Nacht zum 1. November, die Nacht von Halloween, eine Nacht in der die Wand zu unseren Ahnen sehr dünn ist und Botschaften aus der anderen Welt sehr deutlich und klar sind.
Was können wir jetzt loslassen, was kann jetzt wachsen, was ist jetzt reif?

Mit der Samhain Legung erhalten wir einen genauen Einblick in unseren Entwicklungsprozess und welche Möglichkeiten sich daraus ergeben eventuell lang geplante neue Wege zu gehen.

In diesem Webinar TEIL 1 geht es nur um die Darstellung und Erklärung der Samhain Legung

Im TEIL 2 erhält jeder Teilnehmer seine ganz persönliche Samhain Legung.
Die Webinare sind zusammenhängend, wer dieses Webinar bucht ist automatisch bei der persönlichen Legung dabei :)