Lenormand Akademie von Susanne Kiepe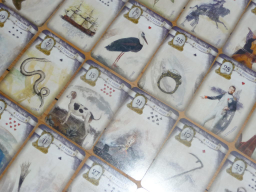 LIVE gelegt...Was bringt der Oktober? Persönliche Monatslegung für jeden Teilnehmer.
In Trainings & Workshops > Tarot & Cartomancy
Video price:

8.00 € incl. VAT

Video duration:

1 hour and 15 minutes

Language:

German
A recording of this webinar is available.
Dieses Webinar ist eine tolle Vorstufe für alle die sich noch nicht an ein großes Blatt trauen und dennoch wissen wollen was der nächste Monat für sie bereit hält.

Jeder Teilnehmer erhält seine ganz persönliche Monatslegung für den kommenden Monat Oktober, ich lege und erkläre sie live in diesem Webinar...Was steht im Fokus, gibt es Veränderung, wie ist die eigene Energie im Oktober oder trifft uns die Liebe wie der Blitz :).

Hier heißt es also lernen und gleichzeitig wissen was die Zukunft bringt :) .

Das Webinar dauert 1 Stunde endet aber erst dann tatsächlich, wenn alle Teilnehmer ihre persönliche Monatslegung für den Oktober erhalten haben.

Ich freu mich auf euch :)

BITTE BEACHTEN !!!! Wer an diesem Webinar trotz Anmeldung nicht teilnehmen kann, der hat leider keinen Anspruch mehr auf eine private persönliche Monatslegung.