Akademie von J Boeing-Messing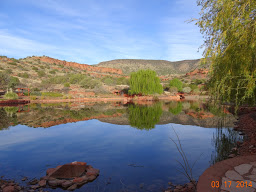 Ich brauche deine Liebe - stimmt das?
Bei diesem The Work - Webinar beschäftigen wir uns intensiv mit den 4 Fragen und den Umkehrungen im Hinblick auf Beziehungen.
Sie lernen The Work weiter für sich zu nutzen und in Ihr Leben zu integrieren.
Wenn Sie "The Work" schon kennen, ist hier eine gute Gelegenheit, tiefer einzusteigen.
Ein offener Geist und ein offenes Herz sind dabei willkommen.
Um mehr über The Work zu erfahren,
lies "Lieben was ist" von Byron Katie.

Start: Denken Sie an Ihre Beziehungen, denken Sie an eine Person, die Ihren Rat brauchen könnte. Vervollständigen Sie den Satz XY______sollte / sollte nicht________
und bringen Sie Ihre Liste zum Webinar mit.