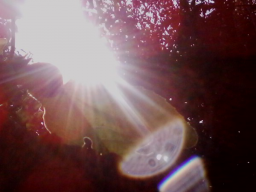 Das Chronische Müdigkeitssyndrom und der Lichtkörperprozess!
In Trainings & Workshops > Transformation
Video price:

3.00 €

Video duration:

1 hour and 11 minutes

Language:

German
A recording of this webinar is available.
Stellt Euch mal vor, wie Euer Auto sich fühlen würde, wenn er plötzdlich auf Superbenzin umgestellt würde. Es würde wahrscheinlich spucken und rucken.

Genau das passiert bei uns im Lichtkörperprozess. Wir laufen plötzlich von NORMAL auf SUPER.

Ein Auto wird angepasst und umgebaut!
Der menschliche Körper auch.

Bist Du chronisch múde? Hast Du viel an Gewicht zugenommen? Zwickt und zwackt es, wo es nicht sollte?

Dann ist das Dein Seminar.

Es gibt wertvolle Tipps, wie Du den Prozess beschleunigen oder unterstützen kannst.