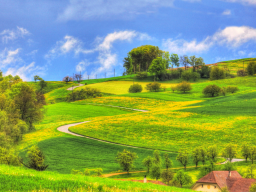 Täglich mit Andreas: Ein Kurs in Wundern* - Tageslektion.
In Trainings & Workshops > Transformation
Video price:

for free

Video duration:

12 hours and 27 minutes

Language:

German
A recording of this webinar is available.
Mo-Fr: 9-9.30
Sa und So: 10-10.30

Das Übungsbuch zielt darauf ab, deinen Geist systematisch in einer anderen Wahrnehmung von allen und allem in der Welt zu schulen. ...

Die Übertragung der Schulung in der wahren Wahrnehmung geht nicht in der gleichen Weise vor sich wie die Übertragung der Schulung der Welt. Ist die wahre Wahrnehmung in Verbindung mit irgendeinem Menschen, irgendeiner Situation oder Begebenheit erlangt, dann ist ihre totale Übertragung auf jeden und alles gewiss. Anderseits bewirkt eine einzige Ausnahme, die der wahren Wahrnehmung vorenthalten wird, dass diese auch überall sonst unmöglich wird." - Einleitung zum Übungsbuch Ein Kurs in Wundern*


#Danke für deine finanzielle Wertschätzung meiner Arbeit >>
http://andreasproehl.com/meine-arbeit/finanzielle-wertschaetzung


* Falls du KEINEN Newsletter zu den Webinaren erhalten möchtest, schick bitte eine Email an andreas.proehl@gmail.com.

** Ein Kurs in Wundern ist im Greuthof-Verlag erschienen. Die hier vertretenen Lehren und Interpretationen basieren auf den Erfahrungen der jeweiligen Lehrer und können von denen der Rechteinhaber verschieden sein.