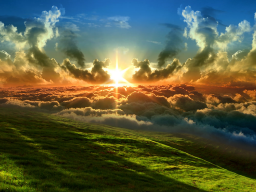 ...und die Heiligen raunten "Was bist du?" - Werktägliche EKIW-Webinar-Reihe mit Andreas.
In Trainings & Workshops > Transformation
Video price:

for free

Video duration:

5 hours and 17 minutes

Language:

German
A recording of this webinar is available.
Täglich 10-10.30Uhr Montags, Dienstags, Donnerstags und Freitags. Für dich, zur Erinnerung daran, WAS du wirklich bist.

"Die Welt, die die Heiligen sehen, ist schön, weil sie ihre Unschuld in ihr sehen. Sie haben ihr nicht gesagt, was sie ist, und haben keine Anpassungen vorgenommen, damit sie ihren Befehlen entspreche. Sie befragten sie sanft und raunten: Was bist du? Und ER, DER über alle Wahrnehmung wacht, gab die Antwort." Jesus in T20-III Ein Kurs in Wundern**

Teilnahme ebenfalls über Mobilgeräte, Handy oder Festnetz möglich. Info: http://bit.ly/1FoFcIu

* Danke für deine finanzielle Wertschätzung des Angebots! Details über folgenden Link:
http://andreasproehl.com/meine-arbeit/finanzielle-wertschaetzung

** Ein Kurs in Wundern ist im Greuthof Verlag erschienen.
*** Mit deiner Buchung dieses Webinars stimmst du zu, dass Informationen und Ankündigungen zu meinen Angeboten an deine bei Sofengo/Edudip hinterlegte Emailadresse geschickt werden. Du kannst dieser Zustimmung jederzeit über andreas.proehl@gmail.com widersprechen.