Akademie für Geistheilung und Energiearbeit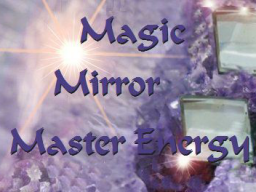 Woche der Magie: Wie wäre dein Leben, wenn...
In Body & Soul > Health Promotion
Video price:

5.00 € incl. VAT

Video duration:

1 hour and 19 minutes

Language:

German
A recording of this webinar is available.
Diese Woche steht ganz im Zeichen der Magie und du bist der Magier.

Geh mit uns gemeinsam auf eine Trancereise, während der du einen kleinen Einblick in deine Fähigkeiten als Magier bekommst und auf der wir dich unterstützend mit den Energien unseres Magic Mirror Master Energy System in Verbindung bringen.

Du wirst auf dieser Trancereise die Möglichkeit erhalten, deine belastenden Glaubenssätze und Energien hinter dir zu lassen, die dich daran hindern, deine Wünsche wahr werden zu lassen und deine Absichten mit Leben zu füllen.

Übrigens ist in meinen Augen ein Magier, wer sein volles Potenzial als aktiver Gestalter seines eigenen Lebens lebt. Das kannst auch du, lass dich überraschen. Die Energien unseres Systems werden dich über deine bsiherigen Grenzen tragen.

Wenn du dich in unser neues Energiesystem einweihen lassen möchtest, dann laden wir dich zu unserer ersten Einweihung (von Dreien gesamt) am 5.05.15, um 21 hier auf Sofengo ein.