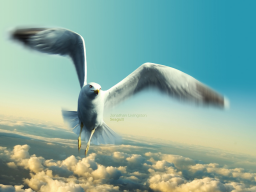 Ein Kurs in Wundern. Reise ohne Distanz.
In Trainings & Workshops > Other
Video price:

5.00 € incl. VAT

Video duration:

1 hour and 19 minutes

Language:

German
A recording of this webinar is available.
∞ Eine Reise ohne Sinn und Zweck ist noch immer bedeutungslos, und selbst, wenn sie vorbei ist, scheint sie keinen Sinn zu ergeben. Wie kannst du wissen, dass sie vorbei ist, wenn du nicht merkst, dass ihr Zweck erreicht ist? Hier, angesichts des Endes deiner Reise, siehst du ihren Zweck. Und hier triffst du die Wahl, ob du ihn anschaust oder weiterwanderst, nur um zurückzukehren und noch einmal die Wahl zu treffen. ∞ T18-IV Ein Kurs in Wundern (Greuthof)

* Bildnachweis: Die Möwe Jonathan (Film 1973)

** Wenn du keinen Newsletter erhalten möchtest., schicke bitte bitte eine Email an andreas.proehl@gmail.com Danke!