Akademie für Geistheilung und Energiearbeit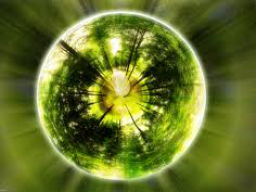 Orb of Life
In Body & Soul > Meditation
Video price:

5.00 € incl. VAT

Video duration:

1 hour and 5 minutes

Language:

German
A recording of this webinar is available.
Ich lade dich ein zu einem energetischen Webinar der Extraklasse. Gemeinsam wollen wir deinen ganz persönlichen Orb of life installieren. Was das ist, möchtest du wissen? Ole Gabrielsen, aus dessen "energetischer Werkstatt" dieser Orb of life entstammt, beschreibt es so:

"Der Orb of Life ist ein ätherischer Energieball von der Größe eines Fußballes. Er besteht aus hochkonzentrierter und hoch schwingender Lebenskraft. Er ist also kein physisches Objekt, sondern wird aus reiner Energie geformt. Der Orb hat die
Fähigkeit, als Antenne für die freie Lebensenergie zu wirken und gibt diese an den Träger weiter."

Mit der Installation dieses Orb of life bekommst du klare und reine Energien an die Hand, die dich im laufenden Transformationsprozess unterstützen. Der Orb of life nutzt sich nicht ab und verschwindet auch nicht mehr aus deinem Leben, es sei denn du bestimmst es. Er lässt sich an- und ausschalten, du kannst ihn weiter verschenken und mit ihm genau so arbeiten, wie es sich für dich gut anfühlt.

In einer kleinen geführten Trancereise kreierst du dir deinen ganz individuellen Orb of life, so dass er dir dann sofort und immer, wenn du ihn brauchst, zur Verfügung steht.

Bist du dabei? Ich freu mich auf dich!