AKADEMIE SEELENREIGEN www.seelenreigen.at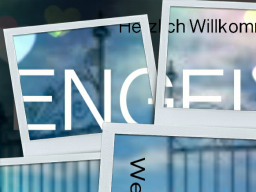 WEBINAR: FRÜHERE LEBEN- LAST DER SEELE?
In Trainings & Workshops > Body & Soul
Video price:

50.00 € incl. VAT

Video duration:

4 hours and 51 minutes

Language:

German
A recording of this webinar is available.
Der wundervolle Engel Lemander, ein Experte auf dem Gebiet der "früheren Leben", möchte Euch in diesem mehr als spannenden Webinar in die Geheimnisse der Seele in früheren Leben einführen. Ihr werdet auf karmische Verstrickungen überprüft und auch auf innere Blockaden, die es Euch schwer machen, das heutige Leben in einer kalten Welt anzunehmen.
Ihr werdet aber auch feststellen, daß die früheren Leben wichtig in der Entwicklung Eurer Seelen waren, und daß Eure Seele nicht da stehen würde, wo sie ist, hätte sie nicht so vieles in diesen Leben durchlebt.
Lemander, ein wunderbarer Gelehrter der Engel, wird Euch eine neue Welt eröfnnen, damit Ihr Euch in dieser Welt besser Eure Sinnfrage beantworten könnt.