Akademie von Marie-Anne Kannengießer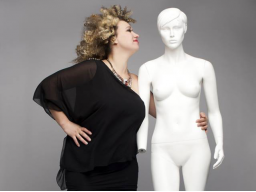 Das WEiBiNAR - weil ich sein darf wie ich bin!
In Consultation > Love & Relationship
Language:

German

Video price:

9.97 €

Video duration:

1 hour and 16 minutes
A recording of this webinar is available.
Reine Frauensache - Standortbestimmung für Dich als Frau in Partnerschaft und Familie - wo steh ich und wo will ich hin? Was sind meine Bedürfnisse und wie kommuniziere ich sie so, dass sie auch gehört werden? mein Freiraum als Frau - wie erschaffe ich ihn ohne Stress und üble Nachrede? Das Beste was Dir je passiert ist ... von Frau zu Frau ... kleine Geheimnisse für Frauraum und Charisma.