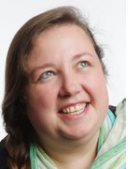 Natalie Anja Esser
(63)
The contact option is only available for registered members
About me
I´m working as a "Healer of Hearts" and I am one of the gamechangers here on planet Earth in these important times. I am assisting people on their path in many ways, as an author, spiritual adviser and as an energy healer. I have developed my own kind of Quantum Healing Modality, the Rose Touch, that is one of the new healing modalities that are now available, working with energies in a highly effective way, for fast progress and smooth solutions. The main focus of my work is to assist people regaining their own connection with source via their hearts. Why? Healed hearts will create a healed planet and that´s what I came for!

Ich bin "Heilerin der Herzen" und kam als einer der Erneuerer in diesen wichtigen Zeiten auf der Erde. Ich assistiere Menschen auf ihrem Seelenweg in vielerlei Weise, z. B. als Autorin, Spirituelle Ratgeberin und Energieheilerin. Ich habe meine eigene Form der Quantenheilung entwickelt, den "Rose Touch", eine der neuen, höchst effektiven Methoden mit Energie zu heilen, die nun für schnellen Fortschritt und sanfte Lösungen verfügbar sind. Mein Hauptaugenmerk liegt darauf Menschen zu unterstützen über ihr Herz ihre Verbindung zur Quelle wiederherzustellen. Warum? Weil geheilte Herzen einen geheilten Planeten bedeuten und das ist es wofür ich kam.
I am searching for:
I am only working with those Souls that are dedicated to their spiritual path and are willing to take responsibility for their being and their creations. Working with these people is my great honor and pleasure.

Ich arbeite nur mit den Seelen, die sich dem spirituellen Pfad wirklich verschrieben haben und willens sind die Verantwortung für ihr Sein und ihre Kreationen selbst zu tragen. Mit diesen zu Arbeiten ist mir eine Ehre und Freude.
Offer:
I love to assist you to remember and integrate your own true essence, as the ultimate healing and coming into wholeness. You can choose one of my webinars, that are holding "energy packages" for you to download and integrate. And I am offering one-on-one sessions, for people that want to make a huge quantum leap on their path.

Ich liebe es dir zu helfen deine wahre Essenz zu erinnern und zu integrieren, da es die ultimative Heilung und Ganzwerdung ist. Du kannst dafür aus einem meiner Webinare wählen, in denen dir Energiepakete zum energetischen Runterladen und Integrieren zur Verfügung stehen. Und für Leute die einen echten Quantensprung auf ihrem Pfad machen wollen biete ich Einzelsitzungen an.
Specialised in:
I´m a Healer of Hearts, as the heart is the center of our physical body and connects us with our core being. I am activating your essence by my presence and have a rich tool-box to assist you in finding your balance and re-alignment. One of my specialities is "The Rose Touch", my own form of Quantum Healing.

Ich bin "Heilerin der Herzen", da das Herz der Mittelpunkt sowohl deines physischen Körpers als auch das Tor zu deiner Quelle, deinem wahren Sein ist. Meine Präsenz aktiviert dein eigenes Gewahrsein und ich verfüge über eine reichhaltige "Werkzeugkiste" um dir zu helfen deine Balance und Rückverbindung wieder herzustellen. Eine meiner Spezialitäten ist der "Rose Touch", meine eigene Form der Quantenheilung.
Description:
If you want to find out more about my spiritual work, please visit my website: https://natalieesser.com/

And when you are interested in my books, please visit my authors page: http://anjaesser.de/


You´ll find a lot of inspiration blogposts here: https://heartnsoulblog.natalieesser.com/

Mehr über meine spirituelle Arbeit findest du unter https://natalieesser.com/
Und meine Bücher findest du hier: http://anjaesser.de/