Akademie von Nalini Keienburg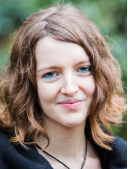 Nalini Keienburg - Nalini's Healing Space
(6)
The contact option is only available for registered members
About me
Ich bin selbständig als Gesundheitspraktikerin für Individualität, persönliche Entfaltung und Selbsterfahrung. Ich biete Einzel- und Gruppensitzungen mit Energiearbeit und Meditation in Düsseldorf an, sowie online via Skype und als Webinare.
I'm a health practitioner for individuality, personal development and self-realisation. I offer single and group sessions with energywork and meditation in Düsseldorf, Germany. I also offer sessions via Skype and webinars.
Offer:
Ich biete Webinare mit Energiearbeit und Meditation an, in denen ich mit den Themen arbeite, die bei den Teilnehmern gerade aktiv sind. Wer möchte, darf zu Beginn des Webinars ein Thema benennen, zu dem er sich Veränderung wünscht.
I offer webinars with energywork and meditation to support people in their processes with clearing the topics that are active at the moment. In the beginning of the webinar the participants can name a topic they would like to have some changes in.
Specialised in:
Light Grids - Energiearbeit nach Damien Wynne, energetische Beratung/Coaching, Meditation
Light Grids by Damien Wynne, energetic counselling, coaching, meditation