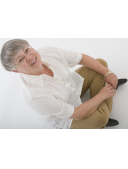 DN Med Dip Iridol Christa Graves
(27)
The contact option is only available for registered members
About me
Ich bin Produzentin international beliebter Selbsthilfe-CD´s der neuen Generation lebensbeeinflussender Werke, die auf neueste Erkenntnisse der energetischen Psychologie beruhen und die zu emotionalem Frieden in allen Bereichen des Lebens führen. Desweiteren bin ich Autorin und Herausgeberin des Beziehungsratgebers "Hör auf, dich hinhalten zu lassen. Eine Anleitung wie man die Eine in einer Beziehung wird" sowie des spirituellen Ratgebers "Wenn Gott mich hört, dann will ich eine Antwort!", sowie "Erkenne dich Selbst. Ein Ratgeber für Frauen zu mehr Ganzheit, Ausstrahlung und außerordentlichem Selbstbewusstsein". **********************************Christa Graves – Essential Wellbeing Life Coach and Trainer, works in her own clinic in Wegberg, Germany near the Dutch border. Her client's base is international. Christa´s personal clients are as far as Canada, Italy, Austria, United Kingdom, the USA and naturally from Germany. She lived 25 years in the United Kingdom where she was introduced to EFT – Emotional Freedom Techniques. After a successful career in sales, she decided to take on a completely new direction and studied Nutritional Therapy, Homotoxicology, Reiki und Magnified Healing till she learned of EFT - Emotional Freedom Techniques. Once she applied EFT to her own circumstances she was hooked and decided to concentrate on this method alone. Family matters brought Christa back to Germany, where she now resides. Christa says that from all the things she has studied nothing has impressed her as much as EFT. Christa has had several Television appearances; she is author, publisher as well as having released her own series of self help recordings in English and German.
I am searching for:
I seek to make a difference in peoples lives by helping you to transform easily and effortlessly one tap at a time.
Offer:
Webinare,CD´s / mp3 zur Selbsthilfe,eBooks
Specialised in:
EFT - Emotional Freedom Techniques

(EFT - Technik des emotionalen Friedens)
Description:
EFT - Technik des emotionalen Friedens erfolgreich dort, wo andere Methoden bisher versagt haben.************************************EFT – Emotional Freedom Techniques is a variation of Energy Psychology and it lends itself particularly well to a "Do It Yourself" approach to self development. By simply tapping a few key acupuncture points, while simultaneously repeating certain phrases the body starts releasing the blockages that have stopped you from living your full potential.